"The body is our first experience. To be one with our body is the first step to become one with ourselves and everything else."
Single | Duo | Trio Mat & Apparatus

I offer Bodyhood© Pilates in different variations.
In the Intro Class you can familiarize yourself with the Bodyhood Pilates method.
The Fundamental Series are ideal for Bodyhood Pilates beginners who wish to deepen their body knowledge. In 5 single classes you will learn a training programme suited to your personal needs. I recommend that you book these 5 classes in as quick a succession as possible to enable your body to constantly learn and remember the movements.
The Single Class is ideal if you have little time to train or/and wish to solve specific problems.
The Duo & Trio Class is rather non-specific but adventurous and you will enjoy full supervision.
Pre- and Post-Natal Pilates
During the nine month of pregnancy your body needs to accommodate to enormous physiological changes. New demands are made on your physical structure, and these demands can have a positive or negative effect on you; depending on how good a condition you are in.
Pre-Natal Pilates and non-Pilates based exercises, for example, ensure that you carry your baby correctly, assure good oxygenated blood for you and your baby and combat fatigue. Post-Natal exercises, for example, help you to release tensions in your shoulder and neck area, and to maintain the increased flexibility and mobility of your joints, which you achieved during pregnancy, while promoting the tightness of your ligaments.Deepen your knowledge on the advantages and usefulness of the Pre- and Post-Natal exercises here.
Mat Group Class

In the mat group classes you will not only learn the flow of movement and rhythm of the individual exercises but also of the entire Pilates mat exercise programme. The exercises are intertwining into each other like the waves of the sea, flowing in and out in unison with breath, tone and rhythm.
Mondays 8 – 9 am
Wednesdays 7 – 8 pm
Workshops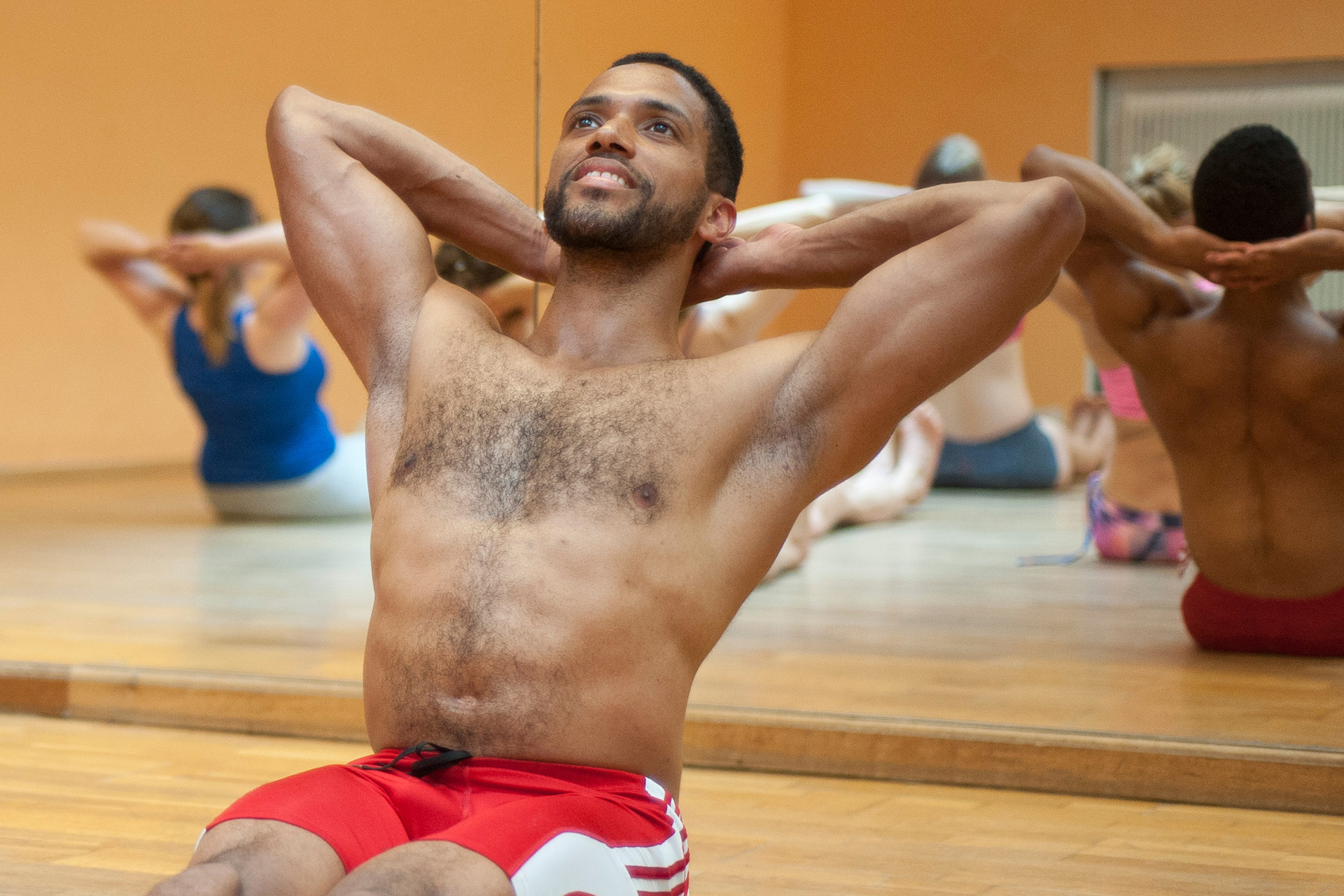 The "A-ha!" Experience 2b1 Pilates+ Workshops consist of 4 hours of exploration and inquiry, either on the mat or the reformer. The workshops are different in intensity, presentation and depth compared to the concept of the single, duo, trio and group-classes – they are calmer and slower.
We will learn to experience
the "feel" of the exercises
dissect the exercises to understand their building blocks and
clarify and deepen our experience of the exercises via hand-on-body-work.
Lots of pauses allow time to digest the information and the ideas experienced. You learn to become aware of your way of moving and you can so improve the functionality of how you move and act in your everyday life.
Upcoming Workshops 2019
Sat, 11. May 2019
9:00 – 11:00  & 14:30 – 16:30
Beginner
Sun, 12. Mai 2019
9:00 – 13:30 
Advanced
Directions

Pilates+ Hidden Secrets and Tricks
Sat, 15. June 2019 
9:00 – 11:00  & 14:30 – 16:30
Beginner
Sun, 16. June 2019
9:00 – 13:30
Advanced
Directions
Pilates+ Shoulderproblems
Sat, 6. July 2019
9:00 – 11:00  & 14:30 – 16:30
Beginner 
Sun, 7. July 2019
9:00 – 13:30 
Advanced
Directions
Sat, 5. Oct. 2019
9:00 – 11:00  & 14:30 – 16:30
Beginner
Sun, 6. Oct. 2019
9:00 – 13:30 
Advanced
Directions
Solo Training
On request we offer solo trainings. The solo class is for advanced learners, who know their trainings programme well and do not need any further supervision. Please contact us for bookings.
"To be one with oneself and to be in the body is the first step towards exercising with ease."